Anello Family crab & seafood currently sells at the following markets and events

The Santa Rosa Original Certified Farmers Market.
www.thesantarosafarmersmarket.com/
50 Mark West Springs Rd, Santa Rosa, CA 95403
Saturdays & Wednesdays 8:30am till 1:00pm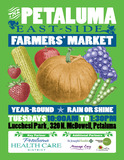 The Petaluma East Side Farmers Market
http://communityfarmersmarkets.com/
320 N McDowell Blvd, Petaluma, CA 94954
Wednesdays  5:00pm till 8:30pm
Road side locations for fresh crab
Coming soon..
More locations coming very very soon. Check back often.